Return to Headlines
LCMSD Newsletter January 1, 2019
HAPPY NEW YEAR! In this edition: New Trustees, Mindfulness, Public Hearings, Board Updates, and 2019-20 Registration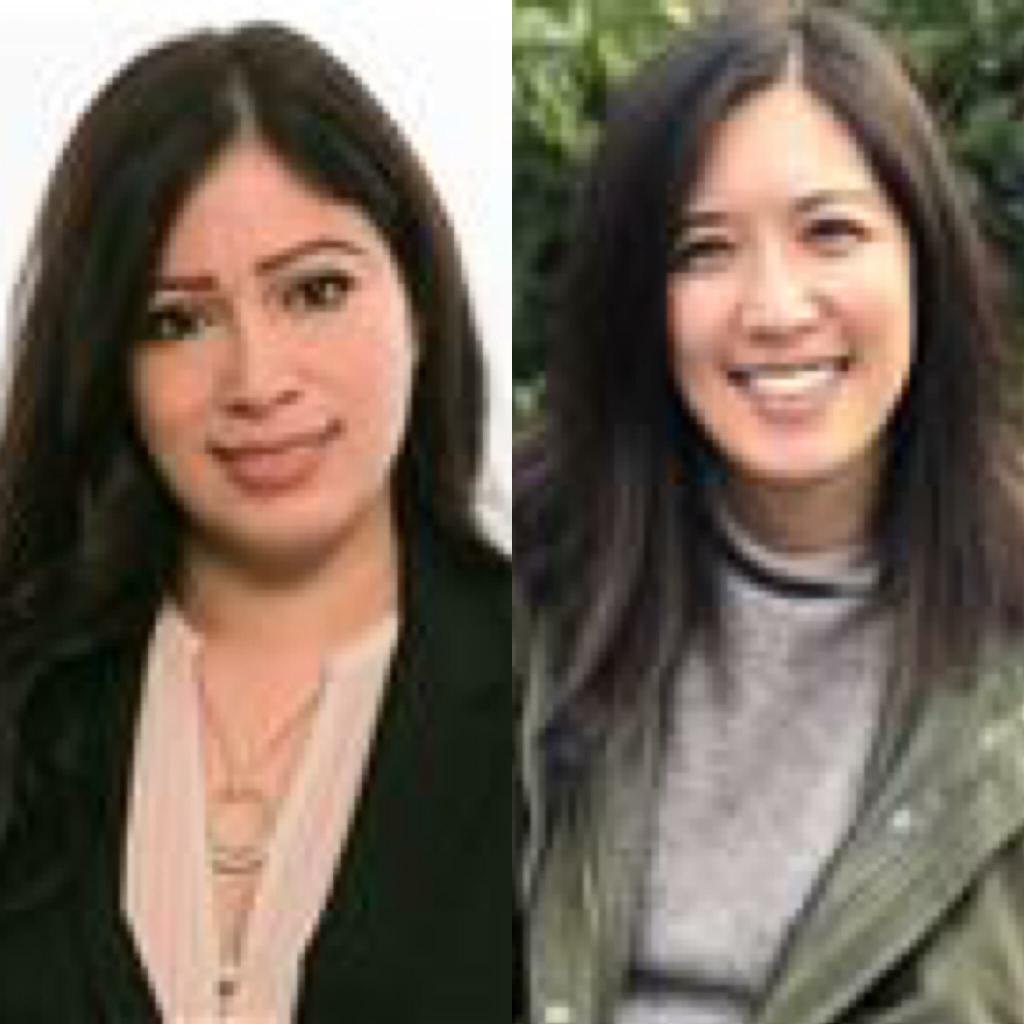 Meet Our New Trustees
Monica Cañas lives in Corte Madera with her three daughters, who attend The Cove School and Hall Middle School. A Bay Area native, Monica was born in San Francisco and raised in San Rafael, where she attended Marin County public schools. Monica earned her undergraduate degree in Business Administration at

Dominican

University of California. She currently does freelance work in project management. Since 2010, Monica has been active in LCMSD volunteering in various roles, including campus events, math and reading groups in the classrooms, and serving on the Hall Middle School Parent Education Committee. In her free time, Monica enjoys outdoor activities, attending arts and cultural events, salsa dancing, and trying new recipes.



Katherine Chan and her husband, Winston, live in Corte Madera and have three children attending Neil Cummins Elementary School. She grew up in the Bay Area and is a proud product of K-12 public schools. Katherine earned her undergraduate degree from Yale University (B.A. in History) and a masters from Columbia University's Graduate School of Journalism. Prior to having children, she worked in New York as an Emmy Award-winning Producer for NBC News, where she specialized in long-form and investigative stories. She currently works as a freelance writer and producer. Katherine has volunteered with the PTO as a room parent and hot lunch volunteer, and with SPARK on its Biz and Auction committees and as a classroom representative. In her spare time, she enjoys reading, hiking with her giant dog, and watching bad TV.
We welcome incoming Trustees Monica Cañas and Katherine Chan. We are excited about their new roles as Trustees and are looking forward to their district-wide leadership.
Mindfulness
The
SPARK Fund-a-Need
for 2018 was twofold - Math and Mindfulness. In the October newsletter, we shared
this
brief explanation of what Cognitively Guided Instruction in mathematics is and why it is best practice for our young mathematicians, as well as
this video
that gave you a glimpse into CGI classroom instruction throughout the district.
In terms of mindfulness . . . Over the past few years all three schools have been supported by experts and/or curriculum in mindfulness and social emotional learning (SEL). Our goal for this year (and the next two) is to further teacher expertise in delivering a common set of mindfulness lessons through a gradual release approach (fading out of expert support as teacher capacity increases). This will create a sustainable non-SPARK funded model. Krista Haskell, Rachel Gould, and Jessica Copeland are the team we're partnering with to provide this staff development and common K-8 implementation of mindfulness tools. Here you can see a glimpse into a mindfulness lesson with Krista Haskell.
Additionally, below is a summary of research findings on the benefits of mindfulness, particularly relevant to educators (Mindful Schools):

Attention:

Numerous studies show improved attention, including better performance on objective tasks that measure attention.

Emotion Regulation:

Mindfulness is associated with emotion regulation across a number of studies. Mindfulness creates changes in the brain that correspond to less reactivity, and better ability to engage in tasks, even when emotions are activated.

Compassion:

People randomly assigned to mindfulness training are more likely to help someone in need and have greater self-compassion.

Calming:

Studies find that mindfulness reduces feelings of stress and improves anxiety and distress when placed in a stressful social situation.

Studies find that youth benefit from learning mindfulness in terms of improved cognitive outcomes, social-emotional skills, and well being. In turn, such benefits may lead to long-term improvements in life. For example, social skills in kindergarten predict improved education, employment, crime, substance abuse and mental health outcomes in adulthood.
Public Hearing
Public Hearings to take place during Board Meetings this year are: LCMEA/CSEA/LCMSD sunshining of proposals for negotiations (January 23, 2019), Local Control Accountability Plan (LCAP) (May/June), and 2019-20 budget (May/June). Notifications will be published at each school site, within the board agenda, and on the LCMSD website.
Board Meeting Updates
During the December 12th Board Meeting . . . we celebrated our outgoing Trustees, Dan Durkin and Charles Schumacher; Mary Jane Burke swore in our new Trustees, Monica Cañas and Katherine Chan, as well as re-elected Trustees, Jill Sellers and Katie Zwarg; and the first interim budget was presented and approved. Here you can find the complete agenda.
At the January 23rd Board Meeting . . . School Accountability Report Cards (SARC) will be up for approval, and a public hearing will take place on LCMEA/CSEA/LCMSD proposals for negotiations. On February 6th there will be a Special Board Meeting: Budget Study Session (6:00 in the Hall Library). We hope to see you there!
All Board Agendas can be accessed here. Additionally, if you'd like to be on the email list to automatically receive agendas once they are posted, please sign-up here.
Registration
It's hard to believe that it's already the time of year to begin planning for next school year! Please find information here regarding registration for new students entering TK through 8th Grades for the 2019-20 school year. Also here is the link to schedule a registration appointment. Please forward this information to families you know within LCMSD attendance boundaries who will have a new student for 2019-20.
For 8th grade students choosing a non-Redwood option in the Tamalpais Union High School District through the Open Enrollment process, please click on this link.
Follow Us! #WeAreLCMSD
Larkspur-Corte Madera School District Board of Trustees
Sarah Mueller, President; Jill Sellers, Vice President;
Monica Cañas; Katherine Chan; Katie Zwarg
Superintendent
Dr. Brett Geithman