Return to Headlines
LCMSD Newsletter November 1, 2018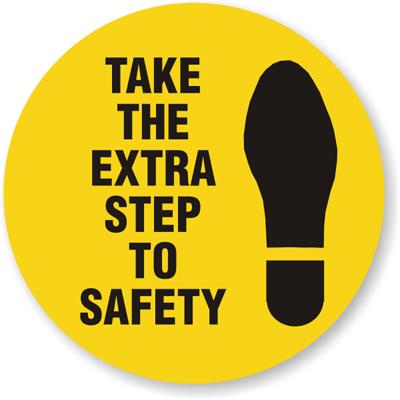 Is Your Family Prepared?
Over the past few weeks, all LCMSD schools participated in lockdown drills and the Great Shakeout, where earthquake drills took place. This allowed us to test our systems and examine how to improve our protocols. We suggest you do the same! Ready Marin has excellent resources on how to prepare your family for emergency situations. Additionally, here is a video to prepare for an active shooter event in public spaces. LCMSD has been trained by the Central Marin Police on how to respond to active shooter threats, including modifications made due to the age of students we serve.

A couple ways to stay connected to what is happening in our area are: 1) to register at alertmarin.org, and 2) text your zip code to "888777." This text message enables you to receive NIXLE public safety communications and alerts. In addition, we will keep you posted if there are important updates to share regarding our Larkspur-Corte Madera Schools.
Questions to Ask Before a Playdate
Safety is important to all of us, and might have been a driving factor in your decision to raise your children in Marin. Even though we live in a safe community, it is important for us to ask some simple questions (from this article) before our children go on a playdate.
Who will be watching the children?

Is it an older sibling, nanny, relative, or parent?

Do you have a pool, trampoline, or any other things that are potentially unsafe?

If your child is younger, ask who will be watching the children if they go in the pool. If your child cannot swim, let the parent know and ask if there is a fence around the pool.

Do you have any unlocked guns in your house

?

Experts believe that 8 kids a day are shot unintentionally by

unsecured guns

found in the home. The Brady Center partnered with the AdCouncil to create and launch a

campaign

to end "Family Fire."

What are your rules about screen time?

Common Sense Media

and

Parenting in the Digital World

are great resources to create your family rules around screen time.

Do you have any pets?

Ask if the pet is friendly around children, or if there is anything you should know about it before your child comes over.
Anonymous Tip Line
Did you know LCMSD has a
tip line
on each school's and the district web page? This can be used for students or community members to report unsafe activities or an individual that might need help. Tips are sent immediately to district and site administrators so that we can respond accordingly.
Hall Middle School to Launch Mental Health Screening
Keeping students safe means being proactive in both physical and social-emotional safety. Beginning this year, Hall Middle School will be implementing a universal mental health screening tool for all students. This will allow our counselor, Julie Auslander, and the Hall team to identify students in need of support.
Here
are community resources compiled by our LCMSD counseling team, and
here
is a link to resources on suicide prevention.
Bike Safety
One of the many wonderful things about living in Marin is the ability for students to ride their bikes to school. It is important for parents to teach their children the rules of the road and model safe bike riding (
here
is a great resource).
Hall Parents:
If your child rides his/her bike to school, please have him/her avoid Heather Gardens as the streets are narrow and there are several blind corners. We recommend taking an alternate route on the bike path past Lucky Supermarket shown
here
.
Board Meeting Updates
During the October 17th Board Meeting . . . CAASPP student achievement data was presented, an updated Inter-district Attendance Board Policy was approved, and the completion of the window covering safety project was discussed. Here is the full board agenda.

At the November 14th Board Meeting . . . the Local Control Accountability Plan (LCAP) process will be reviewed, the first interim budget will be recommended for approval, and the revised Board Policy on district-owned property will be up for approval. We hope to see you there!
Follow Us! #WeAreLCMSD
Larkspur-Corte Madera School District Board of Trustees
Sarah Mueller, President; Daniel Durkin, Vice President;
Charles Schumacher; Jill Sellers; Katie Zwarg
Superintendent
Dr. Brett Geithman