Return to Headlines
LCMSD Selects Hall Assistant Principal

Kyle Shaw, Neil Cummins Counselor, to be Recommended as Hall Middle School's Assistant Principal
Dear LCMSD Community,
We are pleased to share that Mr. Kyle Shaw will be recommended to the Board of Trustees as the Assistant Principal for Hall Middle School (60%). The LCMSD leadership team and Hall Middle School interview team worked collaboratively to identify an outstanding leader who would be able to make an immediate impact in this key role at Hall. Dr. Geithman commented, "Mr. Shaw actively participated in LCMSD's Leaders from Within program, where our goal is to grow and support LCMSD staff into new leadership roles." He has formed strong relationships with LCMSD colleagues, students and families over the past seven years as Neil Cummins School Counselor. He has been an invaluable asset to our district, and we look forward to all that he has to offer in this new position.
Neil Cummins Principal, Patty Flynn Elliot, shared that Kyle Shaw "has consistently contributed to our learning community proving to be a highly skilled and forward thinking educator who demonstrates strong communication and compassionate leadership". Hall Principal, Dr. Toni Brown, expressed her enthusiasm, " I am overjoyed to bring Kyle to the Hall Cougar Community and have his solution focused perspective enhance our team!"
Please find a letter of introduction from Mr. Kyle Shaw below. We are excited to welcome him as a co-leader of this incredible school community.
Dr. Toni Brown, Patty Flynn Elliot, & Dr. Brett Geithman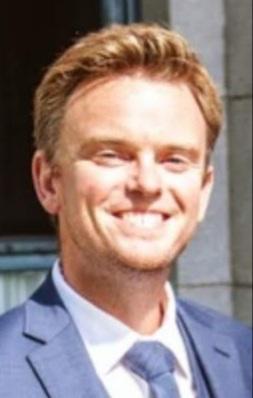 I am thrilled to continue my professional career in LCMSD and transition to the Assistant Principal position at Hall Middle School. I am excited to share time as Assistant Principal at Hall three days each week and continue to serve as School Counselor at Neil Cummins Elementary two days each week. I look forward to working with this amazing team and bringing my background and experience to support all of the Hall students, staff and families.
I completed my Masters in Counseling and earned my Pupil Personnel Services from Sonoma State University in 2013. I began my counseling career as a Project Success Counselor at Rancho Cotate High School in the Fall of 2013. Shortly after that experience, I joined LCMSD learning community in 2014. I was fortunate to have a shared counseling position at both Neil Cummins Elementary and The Cove School my first year in the district. This gave me a unique opportunity to support our entire LCMSD elementary community. I continued my educational journey while I was the full time school counselor at Neil Cummins, and I completed my Masters in Education and Administrative Services Credential through Concordia University, Irvine in June 2017.
I am currently in my seventh year in LCMSD, and I am excited to continue my career growth in this incredible school district. I am looking forward to meeting new students and families while also reconnecting with my former students and families who have moved on to Hall. I appreciate and look forward to this opportunity to support students, staff and families in this increased capacity and leadership role at Hall Middle School.