Return to Headlines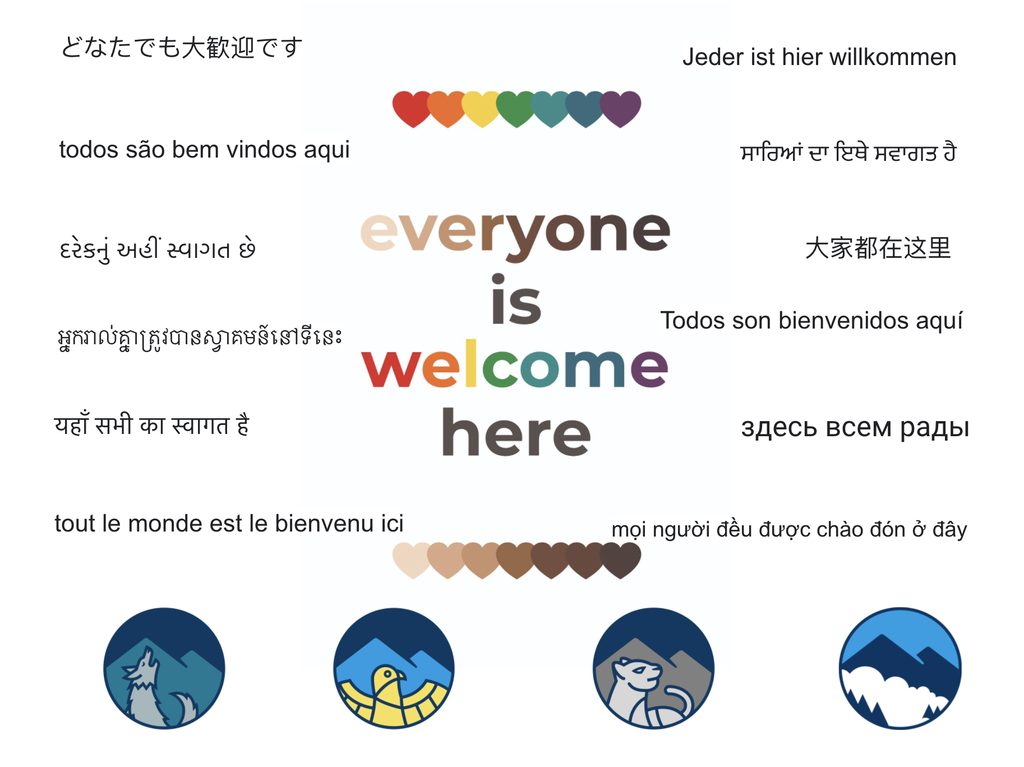 Dear LCMSD Families,
We are nearing the final stretch of what might be the longest school year in our history (for many of us this year of COVID school began on March 16, 2020)! Thank you for all of your support, volunteerism, and flexibility this year. As we look forward to the 2021-22 school year, we will continue our commitment to navigating the pandemic through the lenses of equity, science, and following local and state health guidance. Our plan is to offer a typical day, typical class size in-person instructional model.
Everyone is Welcome Here
Our number one Local Control Accountability Plan (LCAP) goal is equity. With that said, we want all students, families, and staff members to feel welcome and included on our campuses. A few weeks ago we, along with most other school districts in Marin, received a request to fly the pride flag during the month of June to support our LBGTQ+ community. After much thought, we decided that it was important to show our support not just in June, but everyday of the year. Additionally, we wanted to expand our message of inclusion to English learners and BIPOC students/families. The sign above (in all languages spoken in LCMSD) will be prominently displayed at all school offices; additionally, we have signs available for all staff who would like to post one on their classroom door, window, or within. This is one of many actions we are committed to taking on our path of equity.
Vaccines
Within the first ten days of 12-15 year-olds being eligible for the vaccine, over 50% of Marin children within this age range received their first dose. Additionally, Marin has the overall highest vaccination rate out of any county in the nation. While these numbers are fantastic, our hope is for more and more community members to take advantage of vaccination opportunities. If you or a family member is eligible for a vaccine and has not yet received one, here is the link to MCPH's vaccine website.
Memorial Day Travel
Even though we are in the Orange Tier, there are still travel guidelines in place for our county. If you engage in "high risk" activities such as traveling out of state or participating in sports not adhering to guidance, please email Coveabsentee@lcmschools.org, Hallabsentee@lcmschools.org, NCabsentee@lcmschools.org and your child's teacher so we can set your child up to live stream. Your child must quarantine for 10 days after the high-risk activity or get tested 5 days after and can return to school on day 8 with a negative COVID test.
During this required quarantine time, your child will have access to live streaming. Live streaming is not available for those who travel when school is in session (outside of May 29-31). It is only available for mandated quarantine periods. Live stream will continue being offered to students who are on Test or 10 due to symptoms or possible exposure. (Test or 10 Decision Tree)
Board Vacancy Anticipated
We anticipate a Board of Trustees vacancy during the 2021-22 school year. Over the summer we will offer a Becoming a Trustee Workshop for those who might be interested. Stay tuned for more information.
Board Updates
The next Board Meeting is scheduled for Wednesday, June 2, 2021 at 6:00 PM (Zoom link passcode: lcmsd). LCMSD retirees and Dr. Patty Flynn Elliot will be celebrated, a COVID Update regarding vaccines and plans for next year will be discussed, and a public hearing for the LCAP and 2021-22 budget will be held. Additionally, the Board will meet on June 3, 2021 at 8:30 AM (Zoom link passcode: lcmsd) to vote on the LCAP and 2021-22 budget. The Board Meetings will be held in-person (RSVP with mokeeffe@lcmschools.org; spaces are limited).
Coffee With Brett - Friday, June 4th at 8:30 AM
This coffee will provide an opportunity to discuss LCMSD COVID response plans for 2021-22 and answer any questions parents may have, COVID related or not. We hope to see you there. (Zoom link)
Take care,
Brett Geithman, Ed.D.
Superintendent