Return to Headlines
Tracy Anderson to be Recommended as Hall Middle (80%) and Neil Cummins (20%) Interim Assistant Principal

PRESS RELEASE
Tracy Anderson to be Recommended as Hall Middle (80%) and Neil Cummins (20%) Interim Assistant Principal
Dear LCMSD Community,
We are pleased to share that Ms. Tracy Anderson will be recommended to the Board of Trustees as the Interim Assistant Principal for Hall Middle (80%) and Neil Cummins (20%). The LCMSD leadership team, Hall Middle, and Neil Cummins interview team worked collaboratively to identify an outstanding leader who would be able to make an immediate impact in this key role. Dr. Geithman commented, "We are excited to welcome Tracy who has a wealth of experiences both in the classroom as and as a school leader." Most recently, Tracy served as an elementary teacher in Ross Valley, high school assistant principal in Cloverdale, and middle school principal in Anderson Valley. She will be an asset to our school district.
Hall Middle School Principal, Dr. Toni Brown, shared that Tracy Anderson "Is committed to providing students a setting where they will thrive academically and developmentally. Her background and experience will truly be an asset!" Neil Cummins Interim Principal, Kyle Shaw, expressed his enthusiasm, " We are thrilled to have Tracy join our team at Neil Cummins. Tracy brings multiple perspectives from her experience as a principal and teacher at the elementary level. We can't wait to collaborate and learn from her throughout this upcoming school year."
Please find a letter of introduction from Tracy Anderson below. We are excited to welcome her as a co-leader of these incredible school communities.
Dr. Brett Geithman
Superintendent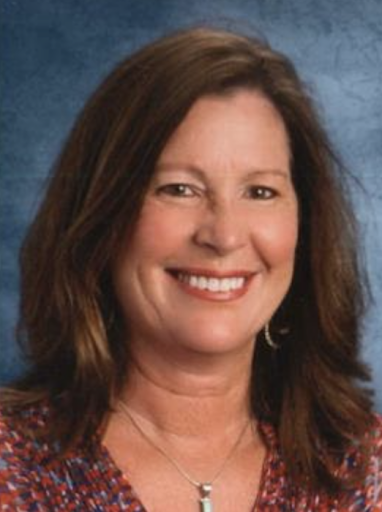 Tracy Anderson
It is with great excitement that I write this letter of introduction to you as your new interim assistant principal. I am deeply honored to work in the Larkspur-Corte Madera School District with its long history and sustained culture of academic excellence. I will work hard to maintain the legacy of success already established here at Hall Middle School and Neil Cummins Elementary School. I am committed to working collaboratively with Dr. Brown and Kyle Shaw, the students, the parents, and the staff to nurture academic, social and emotional development of each of our students.
I have a master's in educational technology and experience at the elementary, secondary, alternative education, and district-level. Prior to becoming an administrator I was an elementary school teacher for over 5 years using Marie Clay's guided reading practices which is the foundation of Reader's and Writer's Workshop. My most recent experience is working as a "Pandemic Teacher" for Ross Valley School District.
Last year when the pandemic crushed the world, I took off my administrative hat and threw on my teaching hat as fast as I could! I wanted to be by my teachers' sides to support them and to learn what they were experiencing during that very difficult period. First, I taught on Zoom, and then I was a hybrid zoom and classroom teacher with separate cohorts of 12 students, and eventually I was an in person classroom teacher. I believe that experience has made me a more relevant educational leader because I understand the pandemic experience, the hardships, and the changes! Together, we persevered through that challenging year and will be stronger as a team because of it.
My core values are aligned with the Larkspur-Corte Madera School District in that we both place a high value on achievement, community and connectedness. We both believe that all children are unique and must have a positive and stimulating learning environment that meets their needs, interests and abilities in a socially responsive way . I believe a high-quality curriculum is the heart of the solution to educational equity. A high-quality curriculum includes lessons that empower all students to develop their critical thinking and communication skills. Through collaboration, respect and responsibility all students will thrive.
I am passionate, energetic, and love working with students! As we continue to encourage families to be partners in the educational process, my door will always be open. I look forward to meeting the wonderful students and families of Hall Middle School and Neil Cummins Elementary School as we start the new year.
Warm Regards,
Tracy Anderson