Return to Headlines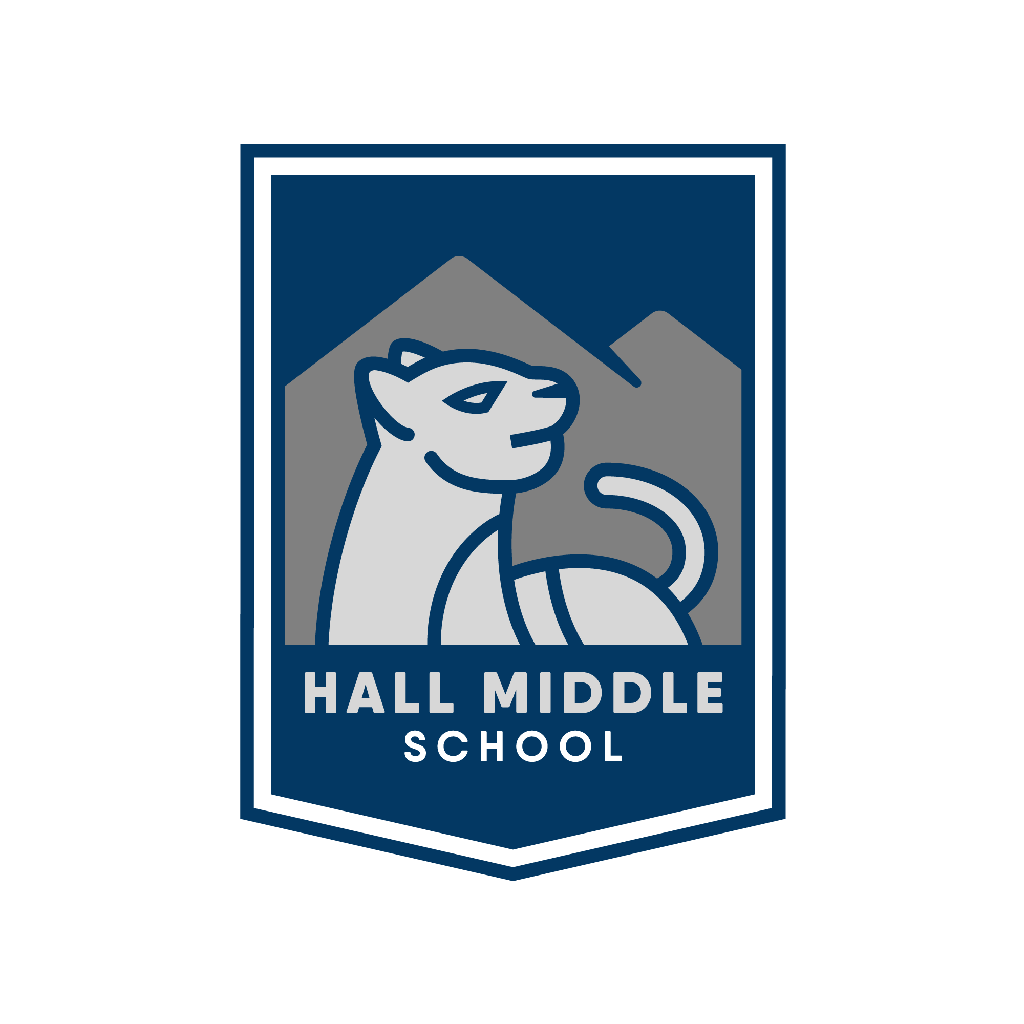 ---
Hall Weekly Bulletin, January 21, 2019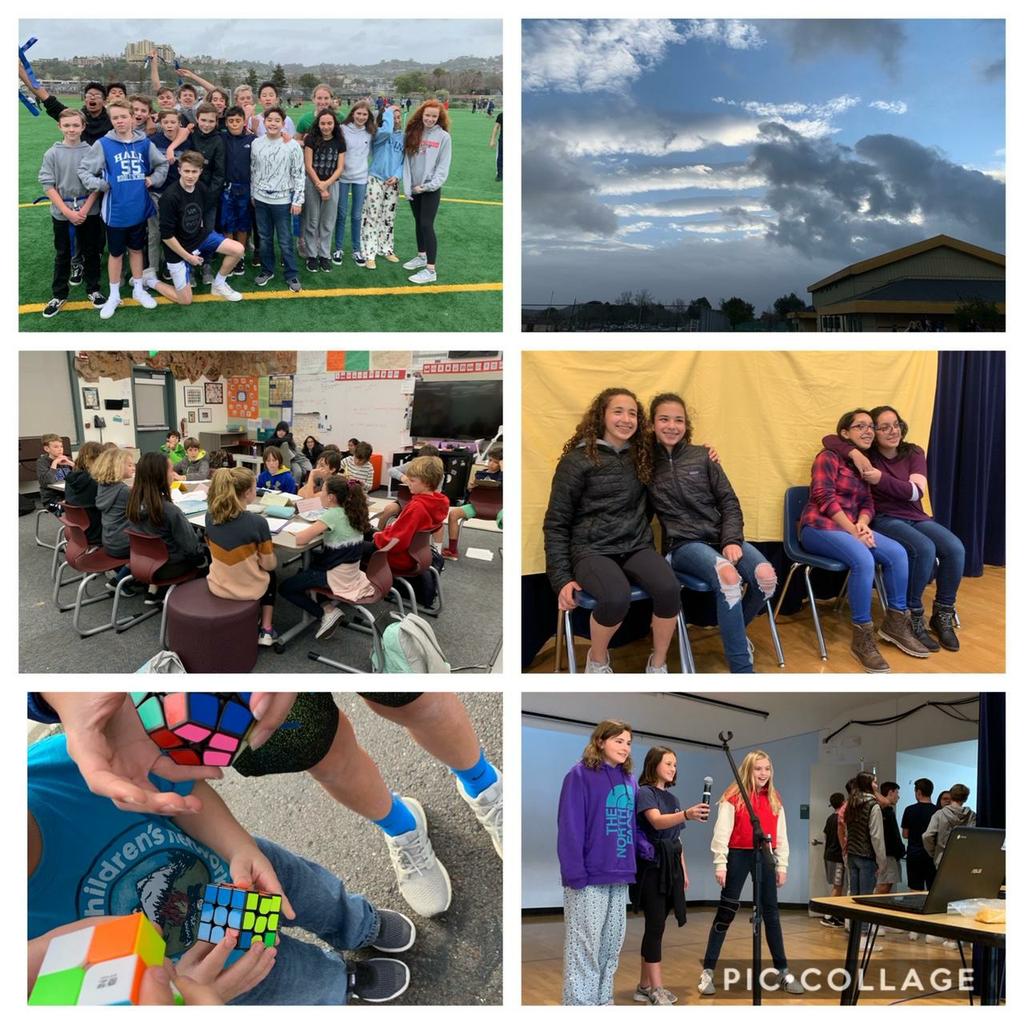 Another amazing week together - serious learning and serious FUN being despite the stormy weather!
Important Dates
Tues Jan 22 Wheel 4 Starts

Wed Jan 23 LCMSD Board Meeting (Hall Library) 6:00- 9:00 PM

Tues Jan 29 - DELAC Meeting, Hall Room 406, 8:30-9:30am

Mon Feb 4 - Coffee w/Brett at Hall, 8:15-9:15am, Room 505

Tues Feb 5 Parent Ed Event, 6:30-8:30 PM, Cove School Gallery

Th Feb 7 - Hall Chorus Concert, Hall Gym, 7-8pm


Fr Feb 8 - 6th Grade Wild West Dance, Hall Gym, 7-9pm
PRINCIPALS' MESSAGE
As we move through the midway point of the year (Wednesday is day 90), take a few moments with your child/ren to help them reflect on successes and challenges from the fall/winter, and have them look ahead to the next 90 days to set new goals. Our theme at Hall is "Taking Positive Action In the World" - what a better time than the day our nation remembers Martin Luther King, Jr., to think about how we can grow intellectually, socially, emotionally, and as contributors to local and global communities. Every day at Hall we see classrooms and outdoor spaces filled with young people who are developing "intelligence plus character" alongside a caring and committed faculty who are also growing and learning every day!


Eric Saibel and Toni Brown
SCHOOL NEWS
Hall 8 Leadership Update The 8th Grade Leadership class at Hall has been busy the past few months striving not only to improve Hall Middle, but also the two sibling elementary schools. Just before Winter break, Leadership adopted three families and students were able to bring much needed gifts to families in need. On January 30, all students in 8th Grade Leadership will visit the younger grades of Neil Cummins to read to K-2 students as a part of the Readathon. Also coming soon - students in Leadership are planning trips to visit the 5th graders at both Neil Cummins and The Cove to do some team building activities and smooth their transition into middle school. In addition, on February 8, 6th graders will have their long-awaited dance, Wild West themed! Furthermore, as Hall's lunchtime favorite Capture the Flag comes to an end, Leadership is preparing another Advisory competition: Kickball! This fun competition will start following mid-winter break.

Redwood Registration - 8th Grade Parents must register online for Redwood High School by January 29! Click here for more information and to register online. Even if you think your child may not be going to a school in the Tam School District, you should still complete the registration process.
For students who would like to enroll in a school other than their school of residence (referred to as an open enrollment transfer within the Tam District), incoming freshmen may apply for an Open Enrollment transfer by January 18. Click here for more information and the Open Enrollment application.
SPARK NEWS
SPARK Spring Events - We need you!
Auction Solicitations: Join the team and help with donations from businesses for our online auction March 12-18. We'll provide you with the forms, email script and contact information.

Auction Donations: Do you own a local business, vacation home or are willing to make a wine donation? It's parents like you in our community who can really help! Fill out an online auction donation form

here

.

Parent-Hosted Parties: Got an idea for a sign up party? We'd love to hear from you! These parties are always popular and a great way to raise money for our schools. Learn more

here

.

Spring Spotlight Event Co-Chairs (for 2020): We're looking for parents to shadow our Spring Spotlight (May 4) Event Chairs this year who will be retiring after an incredible three years coordinating the gala.
Contact info@SPARKschools.org if you are interested!
PTA NEWS
Parent Education Event "Attention and Focus Matter for Learning and Well-Being," Tuesday, February 5, 6:30-8:30pm, The Gallery at The Cove School, 330 Golden Hind Passage, Corte Madera. Please join us at the final event in the series featuring Kelly Kent of adaptED. We'll learn about the neuroscience that proves why time spent reflecting and day-dreaming is equally important to our kids' ability to focus on task completion. We'll also discuss modern technology's demands on attention and its effects on the development of our youth. Thanks to the PTO/PTAs of the Larkspur Corte Madera and Reed School Districts, there is no cost to attend this event, but please reserve your seat here.
Hall PTA Membership
Check payable to Hall PTA ($30 Family, $15 Teacher/Staff) and drop off at the Hall Office or send your check to: Hall Middle School, 200 Doherty Drive, Larkspur, CA 94939. Please write "Hall PTA Membership" in the notes section of your check.
COMMUNITY NEWS
Community Parent Education Event "The Well-Balanced Student," Wednesday, February 6, 7-8:30pm, San Rafael High School, Hayes Theatre, 150 3rd Street, San Rafael. A representative from Challenge Success (an organization founded by Madeline Levine, PhD, Jim Lobdell, MA, and Denise Pope, PhD) will share practical, research-based strategies to help parents navigate our performance-based culture and heightened academic and social pressures. This event is sponsored by WeAreSR! and is being offered free of charge. Please RSVP here. Presented in English with simultaneous translation to Spanish.
Tidalwaves Swim Team. Great community team with swimmers of all abilities. Registration opens in January and season runs from February through June. Come get in the pool and give it a try. For more information www.gowaves.com
Super STEAM (science, technology, engineering, arts, and math) Event for Middle School Girls Saturday, March 2 9:00-AM-12:30 PM College of Marin. This event is for middle-school girls and their families, co-sponsored by the Marin chapter of AAUW. For more info and to register see this flyer
Courageous Conversations Marin County Office of Education is sponsoring an important and powerful event for parents and community - Courageous Conversations. This event, led by Dr. Lori Watson, will be held at the San Rafael High School Library on Tuesday, January 29, 2019 from 5:00 to 7:30pm. Dr. Watson will guide attendees through a thoughtful, compassionate conversation about race and racism that will give insight into the work that many of the schools in Marin County have been doing with the Pacific Education Group. Registration is highly encouraged to ensure adequate seating. Translation will be provided. Info about registering for the event is here.
Follow us! #HallMiddle #WeAreLCMSD