May 1, 2019 LCMSD Newsletter
In this edition . . . Trustee Vacancy, Rotary Scholarships, LCAP Survey Results, Before/After Reductions Comparison, Measles, & Board Updates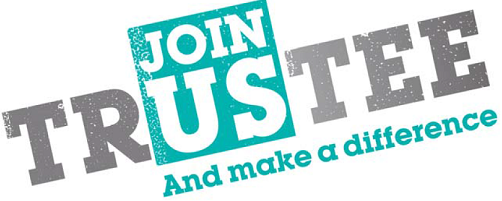 Trustee Seat Open on Governing Board
On April 26, 2019, LCMSD announced that applications for an open seat on the Governing Board, due to the upcoming move out of the District of Trustee Katie Zwarg, will be available starting May 2, 2019, on the District's website under "LCMSD News" on the home page through the submission deadline. Completed applications must be submitted in person to the District Office, 230 Doherty Drive, Larkspur, by noon on Thursday, May 23, 2019, or via email to mokeeffe@lcmschools.org.
Interested persons who live within the boundaries of the Larkspur-Corte Madera School District and who are registered voters are welcome to apply for the vacancy. All applications will become public record upon receipt by the District.
Informational meetings on "Becoming a Trustee" will be held:
May 15 at 6:00 p.m. in the Hall Middle School Library, 200 Doherty Drive, Larkspur and on May 16 at 8:30 a.m. in the Larkspur Recreation Department, 240 Doherty Drive, Larkspur. At these meetings, the Superintendent will review the basic roles and responsibilities of the school board and individual trustees, and one or two Trustees will be present to answer questions.
For more information, please click here.
Scholarships Granted from Rotary Club of Marin Sunrise
We are excited to share that Mitchell Marriott and Bill Ring, Rotary Club of Marin Sunrise, worked to approve a grant request that provides $3,000 in LCMSD student scholarships to Super Cool Summer School. These scholarships will be given to families in need and are an excellent example of how community members partner with our schools to benefit our children. Thank you Mitchell, Bill, and Rotarians for your generosity!
LCAP Survey Results
In an effort to gather input on how LCMSD is doing, surveys were provided to students, parents, and staff. Results play a large role in how progress is evaluated toward our goals for the 2018-19 school year. It also provides critical feedback in the development and revision of the LCMSD Local Control Accountability Plan (LCAP), including new goals for the 2019-20 year. Click here to view the survey results.
Comparison Before & After Budget Reductions
Are you wondering how your child's school will be impacted by the recent budget reductions? In this brief video, I explain the differences between this year and next year due to the cuts. If you'd like to take a closer look at each school's comparison, please click here.
Measles Update from Marin County Health Department and MCOE
The letters attached at the bottom of this newsletter (provided in English and Spanish) were forwarded to us for distribution by Mary Jane Burke at the Marin County Office of Education. The letter, by our Marin County Public Health Officer, Dr. Matt Willis, is an update on the current measles situation here in California and around the country. Please take a few moments to read through Dr. Willis' letter and if you have any questions, please reach out to Mary Anne O'Keeffe (mokeeffe@lcmschools.org) and/or the Marin County Department of Health and Human Services.
Board Meeting Updates
At the April 22 Meeting - Trustees celebrated Golden Bell Recipients and Hall Middle School being awarded the School to Watch designation. Hall is the only middle school in Marin to ever receive this award. The Board discussed the Local Control Accountability Plan (LCAP) draft, professional development, and 2019-20 staffing and enrollment. Trustees approved the Final Certificated Layoff Resolution. Due to the separation incentive and other staffing factors, only one teacher will receive a partial final layoff notice. That same teacher will be a full-time employee for 2019-20 in temporary contract status. No certificated staff member will be unemployed due to the reductions. The full agenda can be found here.
For the May 22 Meeting - Retirees will be honored, the Board will discuss the Local Control Accountability Plan (LCAP) draft, Trustees will vote on school plans, and the LCMSD Chief Business Official, Paula Rigney, will provide an update on FCMAT recommendations.
Follow Us! #WeAreLCMSD
Larkspur-Corte Madera School District Board of Trustees
Sarah Mueller, President; Jill Sellers, Vice President;
Monica Cañas; Katherine Chan; Katie Zwarg
Superintendent
Dr. Brett Geithman