March 2020 LCMSD Newsletter
In this edition. . . Coronavirus, security cameras, Board updates, and Measure B.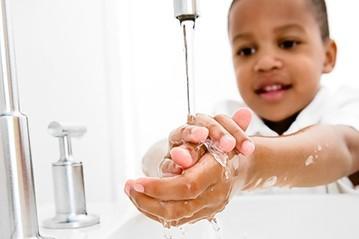 Coronavirus/COVID-19 Update
Earlier today the Marin County Office of Education hosted a conference call for all local school districts, during which we heard from and spoke directly with our Marin County Public Health Officer, Matt Willis, MD, MPH, regarding the Coronavirus (COVID-19). Our District has also been actively monitoring the latest information and guidance provided by the California Department of Education, the California Department of Public Health, and other public health agencies. We are anticipating receipt of another written update from Dr. Willis' office, which we will forward on to you. In the meantime, school districts and families are advised to continue implementing the same "common sense precautions" used to help prevent the spread of all diseases. These include: staying home when sick and not returning to work/school until a fever has been gone for at least 24 hours without the use of medicine; seeking medical care immediately if symptoms such as a high fever or difficulty breathing become more severe; covering coughs with a sleeve or tissue; and washing hands often.
In addition, we are passing along the following:
At present, no California school children have been diagnosed with COVID-19. According to the

Centers for Disease Control and Prevention

, "preliminary data suggest that older adults and persons with underlying health conditions or compromised immune systems might be at greater risk for severe illness from this virus." According to the California Department of Public Health, the health risk from the Coronavirus remains low at this time.

The two-week quarantines we've all read and heard about in the news, apply

currently

only to individuals who recently traveled from China. There are a number of

other countries

who now report cases of COVID-19, but no mandatory or voluntary quarantine is necessary unless a traveler develops flu-like symptoms upon their return. It should be noted that this situation is

extremely fluid

, meaning travelers to/from countries other than China could become subject to quarantine.

Current guidance to schools is that our collective efforts are focused on slowing down, rather than eliminating, COVID-19. This is so public health experts and medical professionals can adequately prepare for and effectively treat this particular virus strain, as it is anticipated to eventually become part of the typical scope of flu viruses we are all exposed to each year. This means, in the near term, there could be a potential for school closures in cases where one or more students in a particular school have been affirmatively diagnosed with the COVID-19 virus. Again, so far none of California's 6.2 million schoolchildren have been diagnosed with this virus and should that situation occur, it would be each local county's Department of Health and Human Services who would be giving direction to schools and districts.
Last week our Governor, Gavin Newsom, stated, "We are not overreacting, but nor are we underreacting to the understandable anxiety that many people have." We know, particularly in light of nonstop news coverage, that it may be a challenge to find and maintain the proper balance between the two. At the same time, information from experts in the field is helpful, even comforting, to us all. If you have specific questions about COVID-19, please reach out to our expert colleagues at the Marin County Department of Health and Human Services.
LCMSD is taking the following preventative actions:
The frequency of desk and doorknob cleaning has increased to daily.

Wall-mounted hand sanitizer stations have been ordered for all classrooms and offices. They are on backorder and we expect receipt in two weeks. We are actively purchasing sanitizer we can find in stores; however, we also greatly welcome and appreciate donations if you have sanitizer at home.

Schools/classrooms are implementing hand washing/sanitizing routines.

Students who fall ill at school will wear a surgical mask when waiting for parents to pick them up. Please note, surgical masks do not prevent people from obtaining an airborne illness, but rather keep those ill from spreading it. Only n95 masks offer protection against airborne illnesses. Coronavirus is not airborne. It is transmitted through sneeze/cough droplets that are typically found on surfaces.

We are in regular communication with the Marin County Office of Education and Marin Health Department.
Security Cameras
LCMSD's top priority is student and staff safety. We are constantly revisiting plans, collaborating with first responders, and ensuring our schools are implementing best practices. We've conducted trainings on active shooter/intruder situations, engaged in tabletop exercises/scenarios with first responders, installed Lock Bloks on all doors, require ID badges for staff and visitors, installed window coverings throughout the district, revised our safety plans and conduct drills on a regular basis, created a safety drill video to train substitute teachers, and have worked with our insurance provider and law enforcement on determining where to place security cameras. During the February 12, 2020 Board Meeting, the purchase and installation of cameras were approved, which will occur this month. Cameras will be facing the perimeters of our campuses, as well as common outdoor spaces. Additionally, gym cameras will be installed, but only in operation during non-school hours. First responders will have quick access to cameras in the event of an emergency. Cameras will also serve as asset protection as Hall Middle has had a couple of fires damaging buildings and our schools have been vandalized. Signs will be posted on campuses stating that cameras are in use. We appreciate your feedback and support in keeping our schools safe.
Board Updates
During the February 12, 2020 Board Meeting . . . teachers and staff members shared the impact of last year's budget reductions on their current work. The Board and District will continue working with staff on collaboratively identifying solutions. The Board took action to approve the revised 2020-21 and 2021-22 calendars, as well as the installation of cameras at all school sites. Law enforcement, Verkada (camera company), and insurance providers worked with our Director of Facilities to identify locations where cameras will be installed. The next Board Meeting is scheduled for March 10. The second interim budget and physical fitness test results will be presented. For specifics on the state of the LCMSD budget, please see the February newsletter here.
Measure B
The Tamalpais Union High School District Board of Trustees placed Measure B on the March 3, 2020 ballot. The Measure would renew existing per parcel tax and increase that amount by $190 per year. The measure includes a 3% cost of living adjustment and a ten-year term. The parcel tax would generate $22.7 million in annual funding for Redwood, Tam, Drake, Tamiscal, and San Andreas and allows for senior exemptions. For more information on the Parcel Tax please click here.
Follow Us! #WeAreLCMSD
Larkspur-Corte Madera School District Board of Trustees
Jill Sellers, President; Katherine Chan, Vice President;
Monica Cañas; Sasha Morozoff; Sarah Mueller
Superintendent
Dr. Brett Geithman